Loom Theory: Four Shaft Scarf Collection 2019
Regular price
Sale price
$12.99 USD
Unit price
per
Sale
Sold out
Loom Theory: Four-Shaft Scarf Collection 2019 is a special publication of Handwoven magazine featuring a luscious collection of 5 scarves woven on four-shaft looms using beautiful and wonderful yarns. 
This issue of Loom Theory includes 5 original designs by some of our favorite designers:
Nancy Dunlap – Vertical Motion – Twill
Deanna Deeds – Silken Splendor – Shadow weave
Cynthia Newman – Skipping Rocks – Summer and winter variation and basket weave
Elisabeth Hill – Grellow and Yay – Plain weave with weft floats
Suzie Liles – Dappled Linen – Twill and plain weave
Every scarf pattern is complete with yarn and equipment specifications and project drafts. The convenient pdf download includes step-by-step instructions as well as tips for weaving and finishing from the designers.
The download includes WIFs for each project that show every warp end and at least one repeat of the treadling. The WIFs can be opened with almost any weaving software.
We would like to thank the sponsors who made Loom Theory: Four-Shaft Scarf Collection 2019 possible:
Glimåkra USA
Jagger Spun
Vävstuga
Lunatic Fringe Yarns
Treenway Silks
Scroll down and browse the Loom Theory: Four-Shaft Scarf Collection 2019 lookbook for a sneak peek at all 5 scarf projects!  It's four-shaft weaving at its best!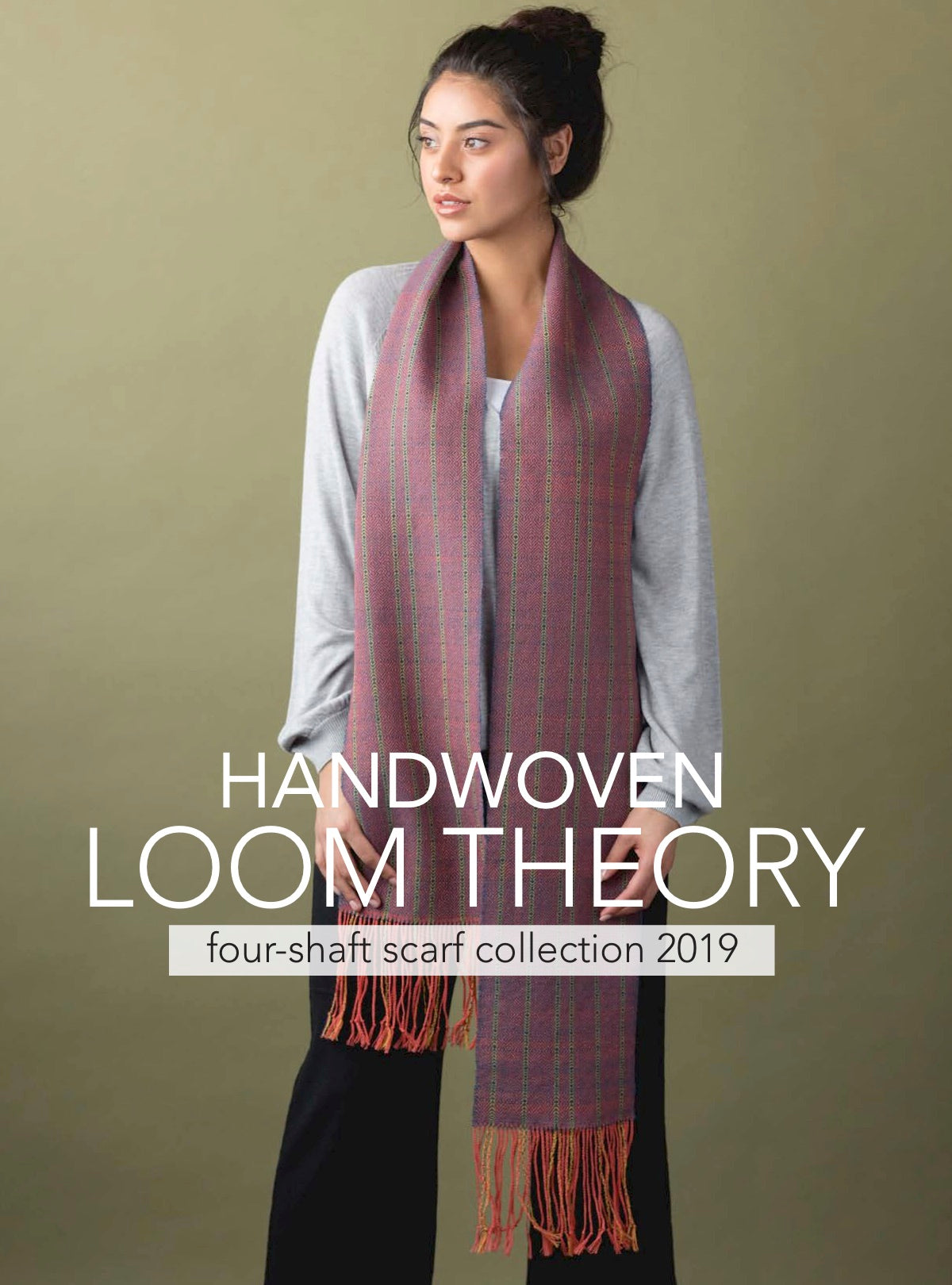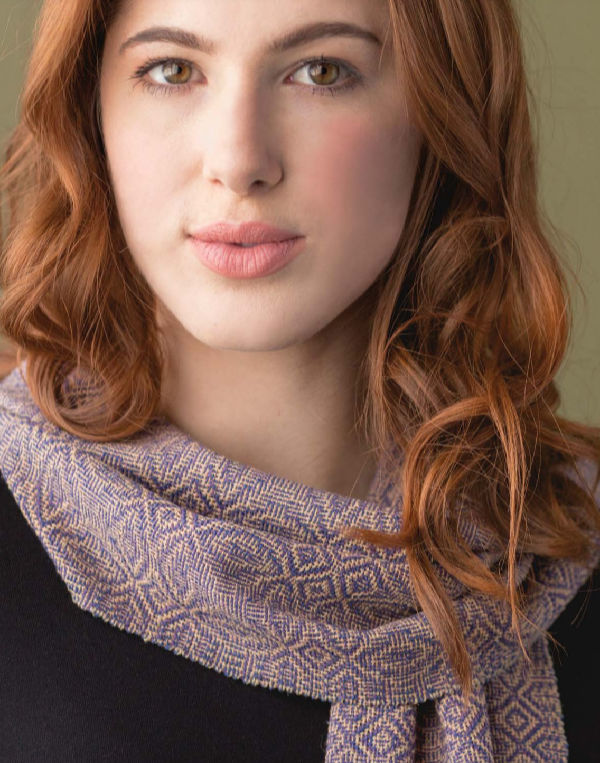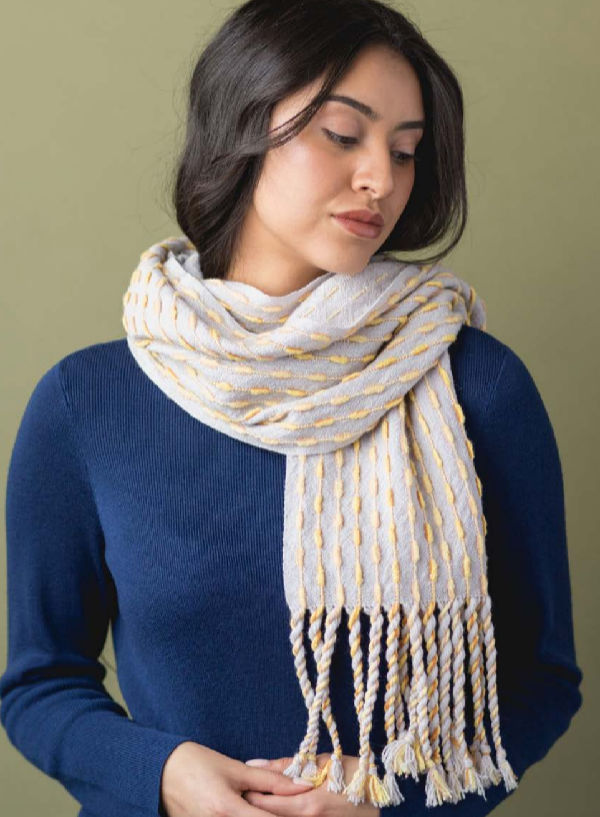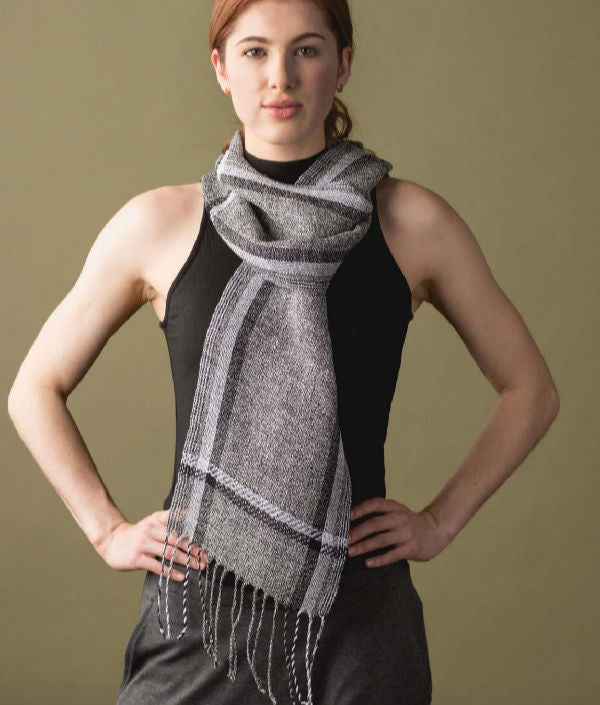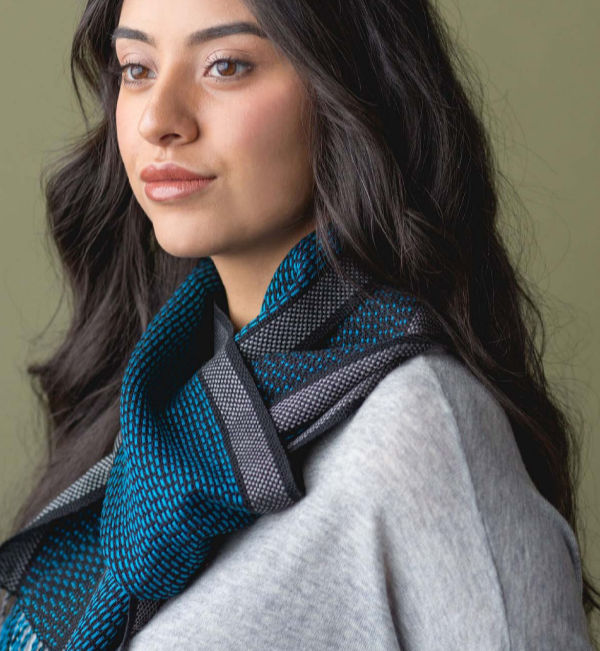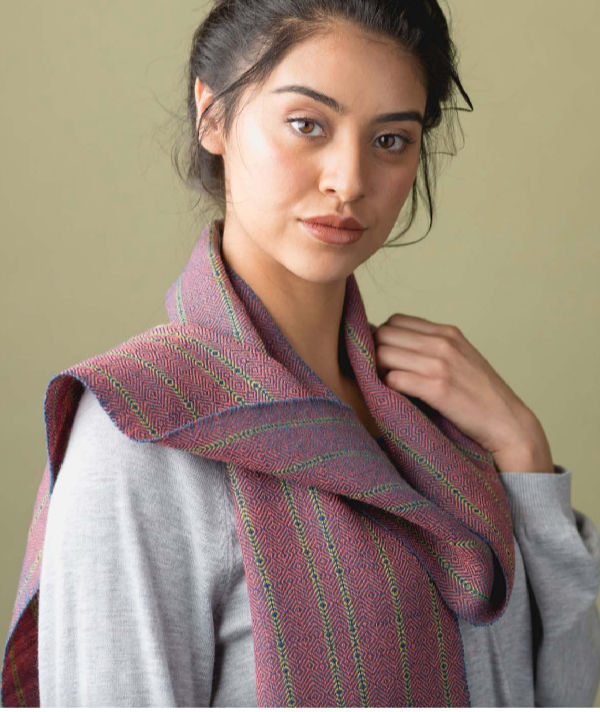 ---